Storage Facility Tune-ups
I hired Sterling to open our 80T sq. ft. project in Seattle in 1996. They achieved stabilized occupancy within a year, and have since maintained in excess of 90% occupancy even in the most of difficult economic times. We are now expanding and trust Sterling to achieve the same results. We are also developing a new site and will look to Sterling's leadership to achieve RESULTS. I trust Sterling.
Tom Nickerson
Nickerson Investments, LLC
I partnered with Sterling to acquire a underperforming project in Port St. Lucie. Sterling had the skill to bring the project into peak performance quickly. We sold the project in 2002 and earned a handsome ROI together.
Carl Minieri
President
Wyndham Investments
Sterling managed six self-storage projects my partners and I acquiried through bankruptcy in the late 1980's. Sterling took 40% non-performing projects and turned them into 95%+ profit centers within one year. Sterling ran the projects for 6 years until we sold them. Sterling not only made us money in all of these projects, they achieved results far beyond our wildest expectations.
Eugene Rosen
Managing Director
Litchfield Companies, LLC.
In 1994, my company partnered with Sterling to develop a full-service record storage center, Sterling Records Management, Inc. My partners and I feel that Sterling principals are outstanding business people, and our relationship has proven to be extremely profitable, even beyond our greatest expectations.
Eugene Rosen
Managing Director
Litchfield Companies, LLC.
Since the inception of Storage King, Sterling Management has been an invaluable asset. Their expertise in the storage industry has been key to the success we have experienced and their diverse and creative way of thinking has helped us through the economic decline.
Joe Caparelli
Managing member
Storage King, LLC.
Since 1996, Sterling has delivered 90+ percent occupancy rates at both our mini-storage facilities, despite severe economic challenges of the 2010+ era. They also did the feasibility study, start-up, and fill-up within one year of our latest project.
Carl Mineri
President
Tropicana Mini Storage
I've done business with Sterling principals since 1984, and partnered with them on several projects since 1997. Three words say it all: Trustworthy, Smart, Results.
W. Major Chance
President
Income Property Group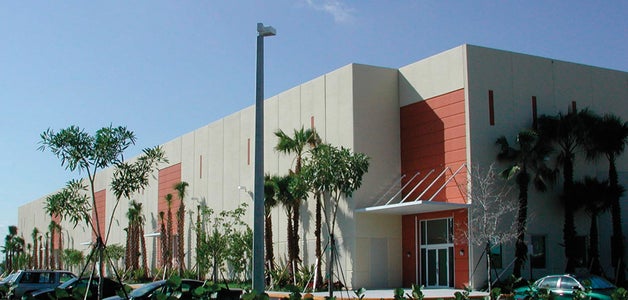 This involves 2-3 days of physical on-the-ground site work and 2-4 days of research and analysis from our offices. We will meet with existing staff, audit true occupancy and delinquencies, shop the facility, interview staff, etc., to gleam their true skill level. We will also perform a thorough market analysis of the competition that includes:
Shop and summarize 3-5 mile market radius of competition with estimation of occupancy percentages, appearance, and market position.
Review competition for ingress, egress, signage, location and overall curb appeal.
Provide market price rate survey with recommendation for your site.
Examine unit mix for site versus marketplace.
Review and rate property amenities and services.
We will provide a written summary of our findings along with an estimate of what we believe we can accomplish at the property (i.e., how long we estimate it will take us to reach stabilized occupancy and whether our approach would be to change or re-train existing staff). We would also be available to review the findings orally by conference call.
Free Consultation >>
© Copyright 2013 Sterling Management: Consulting, Asset & Self Storage Management Company. - All Rights Reserved.